The Young Man And The Sea (Paperback)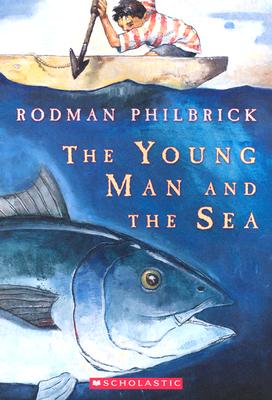 $13.91
Usually Ships in 1-5 Days
Description
---
A story of determination and survival from the acclaimed author of FREAK THE MIGHTY. "This thrilling and elegant book ... will hold the interest of even the most stalwart landlubber." -- PW

Twelve-year-old Skiff Beaman's mom just died, and his fisherman dad is too depressed to drag himself off the couch and go to work. So these days Skiff has to take care of everything himself.

But when his dad's boat sinks, Skiff discovers it will cost thousands to buy a new engine. Skiff's lobster traps won't earn him enough, but there are bigger fish in the sea -- bluefin tuna. If he can catch one of those monster fish, Skiff just might save the boat -- and his family.
About the Author
---
Rodman Philbrick is the author of six award-winning novels for young readers. His first novel, Freak the Mighty, won the California Young Reader Medal. It was received with great acclaim and has sold more than a million copies. The sequel, Max the Mighty, received starred reviews, and his novel The Fire Pony was named a 1996 Capital Choice. His more recent books for the Blue Sky Press are REM World; The Last Book in the Universe, which was named an ALA Best Book for Young Adults; and The Young Man and the Sea, which received a starred review from School Library Journal. He and his wife live in Maine and the Florida Keys.