Dear Cora: A Personal History of Bakersfield's Early Days (Paperback)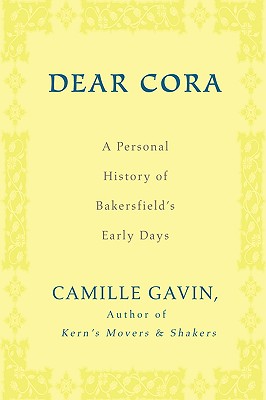 List Price: $23.95
Our Price: $20.36
(Save: $3.59 15%)
Usually Ships in 1-5 Days
Description
---
Quaint as it may seem to us now, there was a time when families kept in touch by sitting down to write a letter, not by clicking the dial of a cellular phone. To women like Cora, the author's grandmother, letters from her husband Phil were more than mere sheets of paper-they were memories to be treasured forever.
Within this book you will find the innermost thoughts of one man as he writes to his beloved wife over a period of fifteen years-the joys and the anguish, the excitement of runaway horses (and one or two children) or a street fight between two prominent physicians. And plenty of rib-tickling humor.
The letters are linked together with explanatory text by the author, whose knowledge is gleaned from her personal experience as well as extensive research.
Her grandfather, Phil Bender, was a Bakersfield businessman, involved with the sale and transfer of real estate. He also was a volunteer fireman and his dynamic first-hand account of the 1889 conflagration that nearly destroyed the town is as exciting to read today as it must have been for Cora when she received it. He wrote Cora almost daily whenever she was away from home, and she was away often during Bakersfield's extremely hot summers. During their courting days, when she was a young schoolteacher, she sojourned in the nearby Sierra Nevada or Tehachapi Mountains. After they were married, and the birth of their first child (there would be seven in all) summertime usually found her in the San Francisco area, or, later, at the family's vacation beach house in Ocean Park, near Santa Monica.
"Dear Cora" is the story of one family, but it could be any family, anywhere and at any time.