Finding Joy...after Foreclosure: The Unlikely Adoption of an Old Dalmatian (Paperback)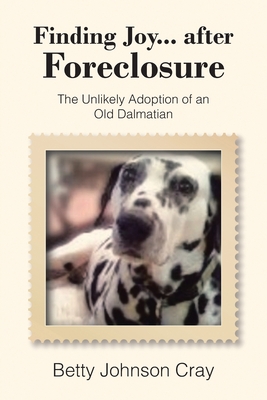 List Price: $17.95
Our Price: $15.26
(Save: $2.69 15%)
Usually Ships in 1-5 Days
Description
---
Joy--an ironic name for a friendly senior dog that had partially lost her joy. She was the victim of the foreclosure market during the 2008 financial crisis recession when her family lost their home. So many pets were given up or disposed due to no fault of their own other than their owners being forced to make difficult decisions to survive.
This is her heartwarming story of the winter of her life from initially becoming homeless, her risk of euthanasia, being accepted as a mascot for the rescue who believed that she was unadoptable, and then finding a forever home with me.
Joy had an original remaining life expectancy of six to nine months when I adopted her, and she ended up living with us for almost three years as a result of being loved and God's grace. Because of that love, she thrived until her body finally started to give in to her disease.
Joy touched and inspired many lives as well as my own with her against the odds story of hope, survival, and perseverance.