The Secret Diary of Hendrik Groen: 83 1/4 Years Old (Large Print / Library Binding)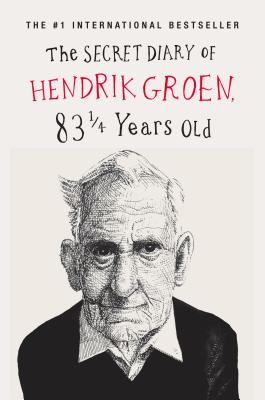 $38.39
Email or call for price.
Description
---
INTERNATIONAL BESTSELLER For fans of A Man Called Ove comes a funny, big-hearted tale about an old man who is young at heart.

"Tears were streaming down my face - from laughing so hard. I couldn't stop grinning for three days." - Ouderenjournaal (Holland) Hendrik Groen may be old, but he is far from dead and isn't planning to be buried any time soon. Granted, his daily strolls are getting shorter because his legs are no longer willing and he has to visit his doctor more than he'd like. Technically speaking he is...elderly. But surely there is more to life at his age than weak tea and potted geraniums? Hendrik sets out to write an expose a year in the life of his care home in Amsterdam, revealing all its ups and downs--not least his new endeavor the anarchic Old-But-Not-Dead Club. And when Eefje moves in--the woman Hendrik has always longed for--he polishes his shoes (and his teeth), grooms what's left of his hair and attempts to make something of the life he has left, with hilarious, tender and devastating consequences. The Secret Diary of Hendrik Groen will not only delight older readers with its wit and relevance, but will charm and inspire those who have years to go before their own expiry date.
About the Author
---
Hendrik Groen started his diary on the literary website of Torpedo Magazine. He says about his novel: "There's not one sentence that's a lie, but not every word is true." The Secret Diary of Hendrik Groen has been translated into over twenty languages.