Convict Lake: A True Account of the Convict Lake Rescue (Paperback)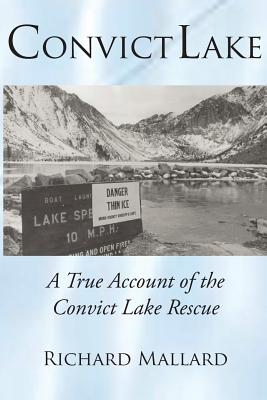 $19.79

Usually Ships in 1-5 Days
Staff Reviews
---
Convict Lake by Richard Mallard is my new favorite by a local author. Indeed, the local angle left me dumbfounded.
Beyond the tragic and heroic rescue on President's Day 1990, Mallard
spins an amazing story of the "troubled youth" industry. For one who
believes that the private-sector knows best, this story shows that left
unchecked bad people can do bad things ... with our money.
— Mike Russo, Russo's Books
Description
---
WHEN IT HAPPENED, the heartrending drama at Convict Lake made international headlines. It was the most significant event to occur there since 1871 when a real-life Wild West shootout earned Convict Lake its name. In addition to the powerful and page-turning emergency, the events that led up to the Convict Lake rescue reveal a larger story that continues to haunt our affairs today. It is a story of bureaucratic ineffectiveness, abuse, greed and troubled juveniles. It is a story of law enforcement, fire and rescue, privatization and public policy. The book Convict Lake answers the question of why the teenagers and rescuers arrived at that frozen spot in the middle of a High Sierra lake on Presidents' Day 1990; and the answer reveals a tale that is as much about the ghost of our future as it is about the ghosts of our past.
About the Author
---
Richard Mallard is a former college dean, teacher, business manager and resident of Mammoth Lakes. He is the co-founder and executive director of WESTEC, a non-profit occupational training school located near Bakersfield, California. WESTEC works with private industry, local Community Colleges and government at all levels to help people enter the workforce.