Lulu and the Hunger Monster ™ (Hardcover)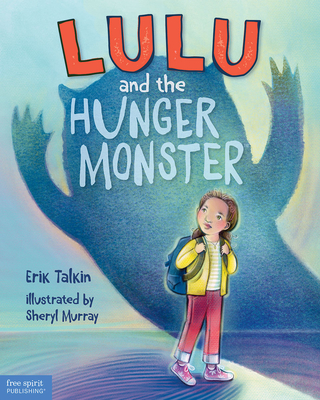 List Price: $15.99
Our Price: $13.59
(Save: $2.40 15%)
Usually Ships in 1-5 Days
Description
---
"In this story illustrating the reality of childhood hunger and food insecurity, Lulu invites kids into her world to help them understand what it's like to battle the Hunger Monster. Lulu and the Hunger Monster delivers the right message at the right time, helping readers recognize the problem of childhood hunger and moving them to find solutions."
—Jeff Bridges, actor and anti-hunger advocate

When Lulu's mother's van breaks down, money for food becomes tight and the Hunger Monster comes into their lives. Only visible to Lulu, Hunger Monster is a troublemaker who makes it hard for her to concentrate in school. How will Lulu help her mom and defeat the Monster when Lulu has promised never to speak the monster's name to anyone?

This realistic—and hopeful—story of food insecurity builds awareness of the issue of childhood hunger, increases empathy for people who are food insecure, and demonstrates how anyone can help end hunger. Lulu and the Hunger Monster™ empowers children to destigmatize the issue of hunger before the feeling turns into shame.

The author combines years of experience fighting hunger as a food bank CEO with an MFA in writing for young children to craft an honest story of how poverty and food insecurity can affect adults and their children. Lulu's story addresses the effects of hunger on learning and can be used in group settings to address social justice issues in an accessible and encouraging way.

Lulu and the Hunger Monster has been awarded the International Literacy Association's 2021 Social Justice Literature Award and a 2020 Foreword INDIES Honorable Mention, Picture Books, Early Reader (Children's).
 
About the Author
---
Erik Talkin, CEO of the Foodbank of Santa Barbara County, is a recognized innovator and leader in America's food bank network. Previously, he was a board member of the California Association of Food Banks and sat on the National Advisory Council of Feeding America. Committed to helping people move from simple charity to building long-term food security, Erik authored Hunger into Health and has helped create innovative, national-award-winning children's nutrition education programs such as Healthy School Pantry and Kid's Farmers Market. 

Erik is also a writer and filmmaker and has served as a principal in two production companies. His short film The Gallery, starring Helena Bonham Carter, was selected for the London Film Festival. He has won an International Television Association Award for writing and directing educational drama and his theatrical work has been produced on the London Fringe. Erik lives in Santa Barbara, California.


Sheryl Murray grew up in a big family of eight kids where storytelling happened every day, whether it was putting on shows in the backyard, making up bedtime stories, or convincing her mom that it couldn't possibly have been her who drew on the baby. She now lives in Portland, Oregon, where she illustrates books for kids, makes up funny voices for her cats, and occasionally banishes a tricky monster of her own with the help of her two brave girls. Learn more about Sheryl and her work at sherylmurray.com/portfolio.
Praise For…
---
"In this story illustrating the reality of childhood hunger and food insecurity, Lulu invites kids into her world to help them understand what it's like to battle the Hunger Monster. Lulu and the Hunger Monster delivers the right message at the right time, helping readers recognize the problem of childhood hunger and moving them to find solutions."
— Jeff Bridges, actor and anti-hunger advocate