The Afterlife Unveiled: What 'The Dead' Are Telling Us about Their World (Paperback)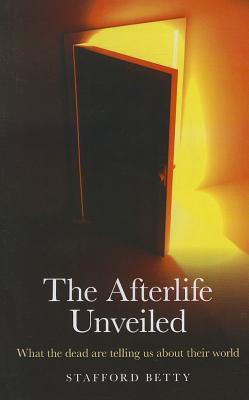 List Price: $16.95
Our Price: $14.41
(Save: $2.54 15%)
Staff Reviews
---
What happens to us when we die? Heaven, Hell, Purgatory, nothingness?
None of the above says CSUB religious studies professor Stafford Betty
in a new book titled "The Afterlife Unveiled."
Extensive research by Stafford Betty tells us that the world of the
"dead" is probably very real and close by. In this book he surveys some
of the world's richest channeled material. What emerges is a spiritual
or "astral" world of awesome beauty with an overall plan explaining not
only the purpose of life over there, but ours right here. Readers will
be impressed by the orderliness, justice, and immense scale of the
divine plan revealed there. They are likely to conclude, based on these
accounts, that death is not the end, but that a mighty world lies just
ahead–followed by other worlds still more evolved. If the spirits we
meet here in these vivid accounts are authentic–and there is
surprisingly strong evidence suggesting they are–then we will find new
incentive for "growing our souls" and bettering our world. The best of
this literature might be the truest revelation of our time.
Description
---
In this title the author explores what happens to us when we die and puts across what the dead are trying to tell us about the afterlife.