The Imprisoned Splendor (Paperback)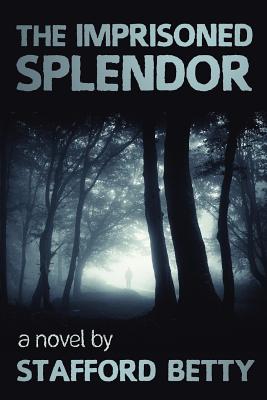 $17.59

Usually Ships in 1-5 Days
Staff Reviews
---
A nationally celebrated but self-absorbed philosophy professor finds
himself very much alive following a fatal plane crash in an afterlife
world he was absolutely certain could not exist. A pushy and
insensitive alpha male in the habit of manipulating students,
colleagues, and his wife according to his various needs, he relives
events from the viewpoint of his victims and faces the consequences of
his karma. From the front ranks of academic philosophy he falls to the
level of a back-row student in a "classroom" where love, service, and
generosity form the better part of the curriculum. As he watches others
move ahead into higher worlds, he presses on toward his own future with
one of the women he rejected, who has been stuck in the Shadowlands
since her suicide many years before. How far will he extend himself to
help her free herself from her personal hell? Will he "grow his soul"
enough to sidestep another birth on earth, or will he have to "repeat
the grade"? And what about her? Descriptions of the afterworld based
on spirit communications provide a consistently arresting setting.
The Imprisoned Splendor is much more than a paranormal
romance. Many readers will be captivated by the spirit-charged world
they find here-with its unfamiliar laws and culture, its vivid
landscapes and astral cities, and its lessons for common earth dwellers
like us as we look toward our own future beyond death. This is not a
religious book, but it does have a strong spiritual message. It talks
with compassion to wounded, struggling human beings, and it suggests
that the Universe, moral to the core, holds us accountable for our
actions in a world that many of us, like Kiran, don't even suspect
exists.
 ". . . a riveting, action-filled, visionary" novel set in the afterlife. Wisdom Magazine
"The vast wealth of information [Betty] has collected
throughout a life dedicated to metaphysical studies, and especially his
earlier work The Afterlife Unveiled, give The Imprisoned Splendor its unique spiritual flavor."
The Bakersfield Californian
Description
---
Kiran is a gifted but self-absorbed college professor who grew up on ritzy Marine Drive in Mumbi. Now working at a leading California university as a professional philosopher, he lives in a sham of a marriage to Lisa, an American, but this comes to an abrupt end on a visit home to India when he dies in a plane crash. As Kiran watches annihilation gallop toward him, and then death - suddenly he discovers he's still very much alive-more alive than ever. But now he must face his karma.... He relives the events of his selfish life not as he experienced them, but as his victims did-his students, his fellow workers, above all the women who loved him. Eventually he seeks out Shalini, who committed suicide after he rejected her in favor of her rival, Lisa. Kiran, facing heavy odds, is assigned the task of rescuing Shalini from her self-made hell in the Shadowlands. Will he succeed - and if he does, what then? He cannot stay where he is. He must move ahead into diviner worlds, or "repeat the grade." ... And what about Shalini? Where will her passion for Kiran take her next?