The Power of Habit (Paperback)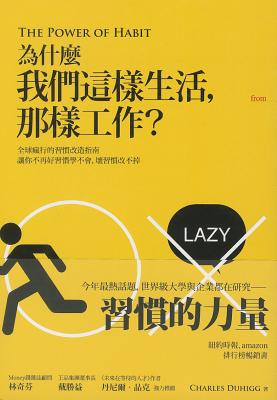 Potentially Unavailable: Email or call Russo's for price and availability
Special Order -- Russo's will research title and do our best to get it for you
Staff Reviews
---
Customer psychology and behavior has always fascinated me. Why do people
act or not act on certain information, buy or not buy particular items?
The question obviously intrigued NY
Times investigative reporter Charles Duhigg as well; the resulting answer to his curiosity is the bestselling book The
Power of Habit.
It is by understanding habits that Starbucks trains their employees to
give superior service. It also led Coach Tony Dungy to Super Bowl
success, allowed Proctor & Gamble to transform a dying product into a
billion dollar cash cow, and guided Paul O'Neill when re-energizing
Alcoa.
The Power of Habit works on several different levels:  it
is well researched (as 60+ pages of end-of-book notes will attest to),
entertainingly written (a bevy of captivating stories accompany the
latest findings on brain activity and human behavior), and, most of all,
readily applicable to both the reader's personal and business life.
— Mike Russo, Russo's Books