Medium 20 Book List 3-4 Grades 2018-19
Order online, via email, by telephone (661-665-4686), or by visiting our Bakersfield showroom. We have listed the paperback edition except in cases where the book is only available in hardback. If you prefer hardback, give us a call. Book prices listed below reflect the discounted price.
Non-Battle of the Books titles may also be ordered at the same time if you so desire.

$4.24
ISBN: 9780064421324
Availability: Usually Ships in 1-5 Days
Published: HarperCollins - May 3rd, 2000
Best-selling author Clyde Robert Bulla's classic, finely-crafted Arthurian tale with its sword fights, dark and dangerous dungeon, roguish knaves, action-packed showdowns and tales of dangerous feats, will appeal to emerging readers who are ready for chapter books and reluctant tween readers alike.
---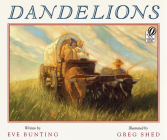 $6.79
ISBN: 9780152024079
Availability: Usually Ships in 1-5 Days
Published: HMH Books for Young Readers - May 1st, 2001